PhysiPole Studios opened in July 2009 offering Pole Dancing for fitness to women in and around Warrnambool. Since then the studio has grown to over 13 locations Australia wide! As a recognized form of exercise, pole dancing is a unique and fun way to improve core strength and cardio fitness. Aswell as giving women the opportunity to workout in a friendly and safe environment, it's a great way to get in touch with the sexy, sensual and feminine side that is sometimes lost in our busy lifestyles.
Rebecka Stridsberg
Emily Martignago
Olivia Fabris-Hopkins
Danielle Leach
Owner/ Head Instructor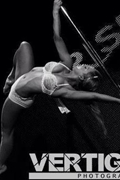 I'm Danielle and I am lucky enough to be the owner of PhysiPole Studios Werribee and now, PhysiPole Studios Yarraville! My pole journey started in 2010, I loved every second of it and decided to join the upcoming term. In January 2016 I opened PhysiPole Studios Werribee which has continued to grow so strongly! So much so, we wanted to be able to open our community across the western suburbs, which has lead to the opening of PhysiPole Yarraville!
Bethany Tyler
Brady Stevens
Pole Dance Instructor
Dani Umar
Madie Roache
Pole Dance Instructor
Stephanie Bunting
PhysiPole Studios Werribee
9/33-39 Railway Ave, Werribee
1800 PHYSIPOLE
Monday

Tuesday

Wednesday

Thursday

Friday

Saturday

5:00pm - 10:00pm

3:00pm - 11:00pm

4:00pm - 10:00pm

5:00pm - 10:00pm

5:00pm - 10:05pm

9:30am - 4:30pm
PhysiPole Studios Yarraville
110 Somerville Road, Yarraville
1800 PHYSIPOLE
Monday

Tuesday

Wednesday

Thursday

5:00pm - 9:30pm

5:00pm - 9:30pm

5:00pm - 9:30pm

5:00pm - 9:30pm